I am currently 41 weeks pregnant and the little one is still being stubborn and does not want to come out. I thought I would do a What's in my Hospital Bag blog while I am waiting, as at this stage I am very much bored, uncomfortable and emotional.
I will start with the Baby Bag as that is more fun and interesting.


Baby Changing Bag – Petunia Pickle Bottom
The bag is a large baby changing bag with 2 medium straps. I won't get the straps over my buggy handles but I have a large enough basket underneath to put it in. Inside the bag, it has many pockets including a couple of side pockets that can fit bottles as well as an inside zipped pocket.


Inside the bag:
3 Muslin Cloths
3 Hats
1 Pair of Mitts
3 Bibs
Cellular Blanket
Bear Blanket
Hooded Bath Towel
Breathable Swaddle Blanket
4 x Vests (3 x 0-3 month and 1 Newborn)
4 x Sleepsuits (3 x newborn and 1 0-3 month)
1 x Knitted Cardigan
1 x Nappy
Changing Mat
Wipes
2 Newborn Dummies
Sainsburys Little One's cotton wool pads


Inside the mini wash bag:
Sudacream
Johnsons Baby Oil
Tommee Tippee Nail Clippers
Mini Nail File
Johnsons Baby Nappy Cream
Vaseline
Johnsons Top to Toe Bath
Etanium Everyday Barrier Ointment

I have a separate bag for the hospital because looking at blogs and vlogs many people recommended taking a separate bag for myself. This meant that I could go shopping for a nice mummy bag.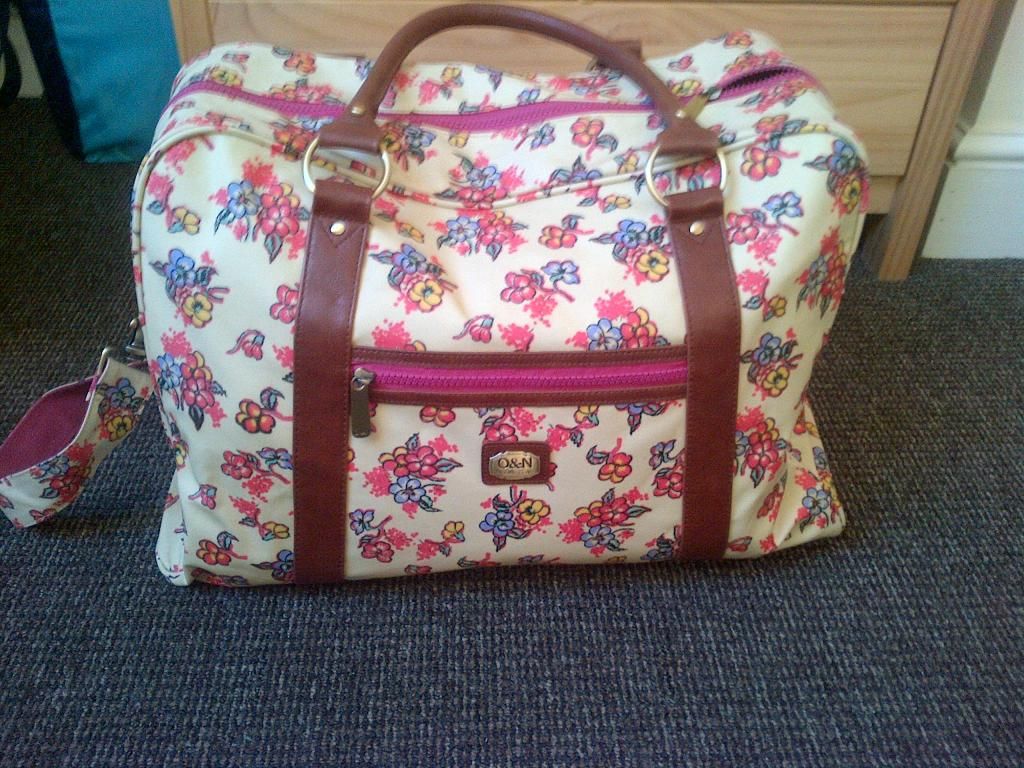 Mummy Bag – Ollie and Nic
The bag is large and has 2 small straps with a large strap that is secured at the sides. It has a small zipped pocket at the front that you can see in the picture and a zipped pocket inside. I am really impressed with how good a quality this bag is and may use it as a changing bag.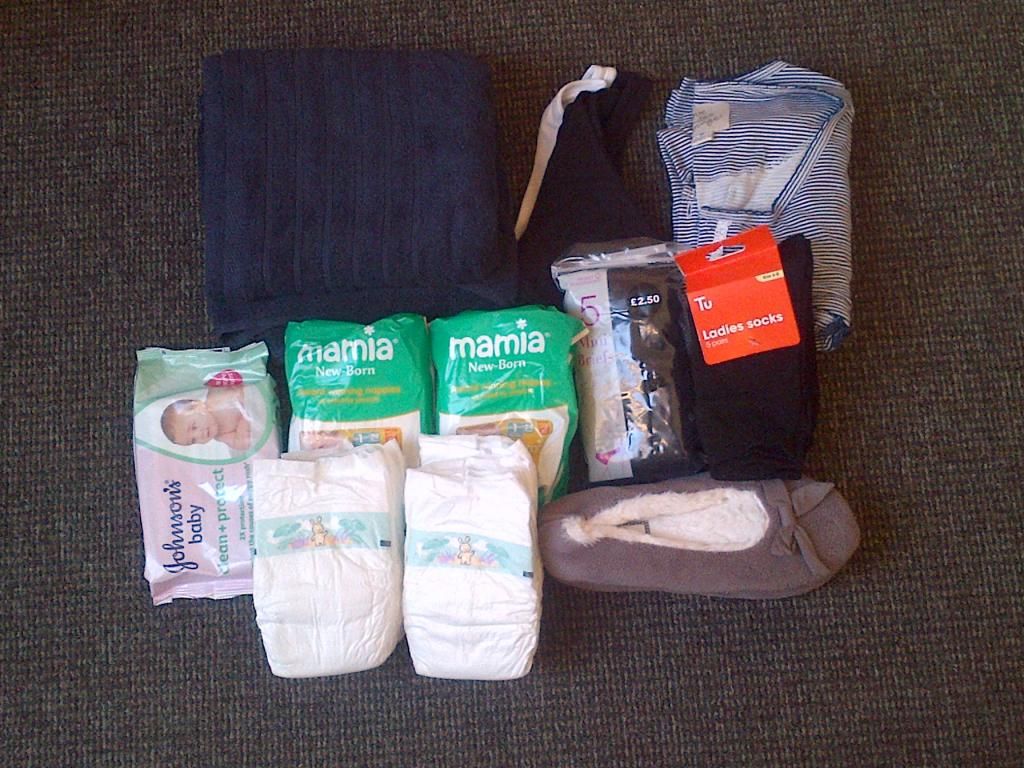 Inside the bag:
Bath Towel
2 x Mamia 4 pack sample nappies
More Pampers nappies that I line the bag with
Johnsons Baby Wipes
Slippers
5 x Socks
5 x Knickers
2 x Nursing Bras
2 x Nighties


Inside Large Wash Bag:
Pads
Nipple Pads
Flannel
Sponge
FemFresh Wipes
Garnier Cleansing Wipes
Simple Facial Toner
Simple Moisturiser
Inside Medium Wash Bag:
Listerine Mouthwash
Toothbrush
Crest Toothpaste
Mum and Me Hand Gel
Tresemme Shampoo
Lasinoh Nipple Cream
Little Star New Mum Nipple Cream
Nivea Lip Balm
Dove Deodorant
Mint Tea Tree Shower Gel

The only thing that is left out of my hospital bag is a coming home outfit for myself. Every time I seem to put an outfit in the bag I want to wear it the next day. I think I may just grab an outfit just before going to the hospital as I am pretty sure it wouldn't matter what I looked like.

If there is anything else I need I will just get hubby to go get it.
Please follow and like us: